Kyrle Nelson: Reviews, Asus Zenfone 6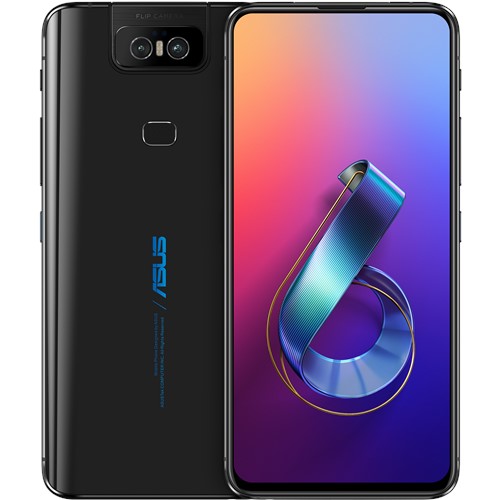 WOW! The Asus Zenfone 6 (ZS630KL); I have to admit, I had my doubts about this phone. While Asus makes a lot of great products, mostly in the computer department, their reputation for phones is less than sterling. I wouldn't quite go as far as to say all of their phones suck, but there are certianly better options for almost every other phone they have released, until now. Throughout this review, there will be many comparisons for refrence. I will be using the Samsung Galaxy S10 to compare since it has similar specs and is quite common/popular. Specs for the S10 that I use for comparison will be in brackets []. Full specs for both phones (Zenphone 6 and Galaxy S10) are at the bottom of the review.
I originally started looking at this phone for its screen. I wanted a full face, edge to edge screen with no notch or 'hole-punch'. On this point the Zenfone 6 delivered superbly. For the screen, Asus chose to go with a 6.4" IPS LCD screen with a resolution of 1080x2340 and Gorilla Glass 6 [S10: 6.1" AMOLED 1080x2280, Gorilla Glass 6, w/hole punch camera]. It's my understanding that they chose LCD over OLED for cost reasons, which I am happy with.

OLED screens are typically better, however in this case, the only time I notice that the screen isnt as good as my previous phone (it had an OLED) is when it is super bright and sunny outside. On the brightest days, the screen has a VERY SLIGHT bit of color fading/washout but still has very enjoyable picture quality. Any other time, the picture is every bit as good as the OLED phone I had previously (A Moto X if you are curious), better even, since its much bigger. In fact, the only real problem I have with the LCD vs an OLED is the lack of an active display. When the phone wants to show information, the entire screen needs to come on, rather than just the required pixels. Additionally, phones can make use of the active display for things like showing time and quick-view of notifications without fully waking or unlocking the phone, so the zenfone loses that as well. Its not a huge issue, but worth mentioning.
The next box in my checklist for a new phone was battery life. And again, the Zenfone 6 did not dissapoint. It has a staggering 5000mAh battery [S10: 3400mAh]. This insane battery means I can get at least 2 full days (48+ hours) of normal usage, or over a full day of heavy usage. Normal usage for me is the usual calls and text messages, along with what ever quick web-searching I need to do, 4+ hours of Pandora radio (per day), an hour or so of streaming video, and I also use an app (Unified Remote) on my phone to control my Home Theater PC when I'm watching anything on TV (this is a huge battery drain). I can't compare actual battery life to the S10 (I dont own one), but my previous phone (moto x) had a 2200mAh battery and always needed a top-up around lunch time if I expected to have it working at the end of the day. The downsides of this monster battery is the size and weight. The phone is a little bit thicker and heavier than most phones, but not nearly by enough to make the phone unwieldy.

A larger battery also means charge times are a little longer. Using Quick Charge 4, which is compatible with Power Delivery, It will charge from 25%-30% to 100% in a little under 2 hours. I have not let the battery drain completely to do a full charge test (full discharge is bad for modern batteries), but I suspect it would take 2.5 to 3 hours for a 0%-100% charge.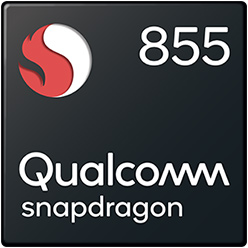 Speed and processing power were also important in my phone choosing process. While I dont necessarily need the fastest and most powerful phone, I dont want to be constantly waiting on my phone to do what I want it to. Fortunatly, that is not an issue with the Zenfone 6. It has the Qualcomm Snapdragon 855 [Same as S10 series] with 6Gb or 8Gb of ram [S10: 8Gb], I chose the 6Gb to save some cash and dont regret it even a little. To help with keeping things quick on the Zenfone 6, Asus remade the ZenUI in a minimalistic way and it is almost-stock android. All of the extra features included with ZenUI are either actually helpful or semi-hidden away so that they are there if you want/need them but not so buried you dont know they are available. Its a really good balance.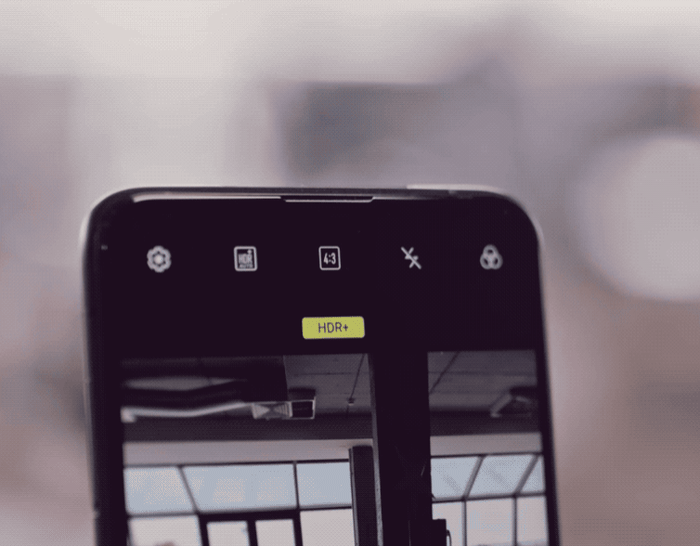 It wasnt really a factor for my decison to purchase the Zenfone 6, but it also has a nifty front facing camera trick: It doesn't have one. Instead, the rear camera rotates up and foward so it stares at you over the top of the phone. My first thought was: "Thats going to break right off". But after watching a few videos of people brutally abusing the camera and its flip mechanism, I dont have any fears about its durability. As for the actual camera sensors, they are great. It has a Sony IMS586 48MP sensor and a 13MP Wide angle [S10: 16MP rear, 10MP front], and because the rear camera is also the front camera, you get a 48MP front facing camera too. Thats nearly 5x the camera (in Mega-Pixels) as the S10s front camera! Additionally, to help with preventing damage to the camera, it has 2 safty features for when it is dropped. If the camera is flipped out, it retracts while it is falling. If the camera is stored, it loosens to help absorb the impact shock (to the camera).
Like any other modern phone, it has all the basic features you would expect: Wifi (a/b/g/n/ac, 2.4Ghz and 5Ghz), Bluetooth v5, NFC, Dual band GPS, 4G/LTE, Fingerprint reader, Face recognition sensor, and the usual sensor suite (like E-Compass, proximity, gyro, and light sensors). With the exception of the fingerprint reader, all of these are no better or worse than any other flagship phone. The fingerprint reader, however, I like. It isnt quite as convient as an in-screen fingerprint reader (like the S10), but the placement on the back is nearly perfect, and using a proven technology for a security feature is a good choice in my opinion (silicon case/screen protector and a Galaxy, anyone?). In additon to the normal basics, the Zenfone also has a couple extras that most phones are either dropping, or never had to begin with: 3.5mm headphone jack, dual sim cards, microSD card slot (up to 2Tb), FM Radio, and a Smart key (for Google assistant or custom commands).
Lastly, but certianly not least: The price. The value of this phone is nothing short of astounding! Strait from Asus, you can purchase this phone for between $489.99 (6Gb ram, 64Gb storage) and $599.99 (8Gb ram, 256Gb storage). Compare that to the Galaxy S10 directly from Samsung at $749.99 (128Gb storage) to $899.99 (512Gb storage) and you can clearly see the value; the Zenfone 6 is two thirds the price, for a better overall phone (my opinion).
For all its amazing qualities, its not all fluffy kittens and rainbows. It does have some flaws that bug me just a little. The biggest one is the smart key and power buttons. They should have been swapped. The power button is almost in the middle of the phone (on the side of course), and the smart key is way up at the top. For a smart key, it has really stupid placement. Holding the phone normally and comfortably, the smart key is completely out of reach. Additionally, Even after several months, I still occasionally find myself reaching for the smart key when I want the power button. It's by no means a deal breaker, but is annoying.

Also, the phone is a little big and heavy, due to the large screen and crazy battery. It still fits in every pocket I want to put it in, and it doesnt pull down my shorts or anything, but it is something to keep in mind if size and weight are a big concern.

As a final con, and this one is a bit nit-picky: The camera makes some REALLY wierd sounds when its flipping out or in. At first, I thought it was a problem with the motor or gears that control the camera, until I read several other complaints from other people with the same concern. The strange sound is normal, just weird and slightly annoying.
Final decision: If you need a new phone, buy this one if its flaws arn't a deal breaker for you (size, weight, LCD screen, key placement). You'll get a better phone than similar phones at a much cheaper price with minimal sacrifices.
Here are the full specs for the Zenfone 6, as well as the specs for the Galaxy S10 (in brackets []) for comparison:

Storage Capacity: 64/128/256GB [128/512GB]
MicroSD card: Up to 2TB [Up to 512GB]

Weight: 190 grams [157 grams]
Dimensions: 6.26x2.97x0.36 inches [5.9x2.77x0.31 inches]

Display: 6.4-inch Full HD+ (2340 by 1080) IPS display [6.1-inch QHD+ (2280x1080) AMOLED]
» 92% screen to body ratio [88.3%]
» 600nits brightness [530nits]
» Gorilla Glass 6 [Gorilla Glass 6]
» 10 point multi-touch [unknown 2+]

Processor: Snapdragon 855 [Snapdragon 855]
GPU: Adreno 640 [Adreno 640]
RAM: LPDDR4X 6GB / 8GB [8GB]

Camera: Sony IMX586 48MP + Quad Bayer 12MP both front and back
[back: 12MP(wide) + 12MP(telephoto) + 16MP(ultrawide), front: 10MP(wide)]

Wireless: Wifi a/b/g/n/ac 2.4GHz/5GHz, Bluetooth v5, NFC
[Wifi a/b/g/n/ac/ax 2.4GHz/5GHz, Bluetooth v5, NFC]
Navigation: Dual Band GPS (L1+L5) [A-GPS]

Network (C version, North America):
» FDD-LTE (Bands 1, 2, 3, 4, 5, 7, 8, 12, 17, 18, 19, 26, 28)
» TD-LTE (Bands 38, 39, 41, 46)
[FDD/TD not distinguished, Bands 1-5, 7, 8, 12-14, 17-20, 25, 26, 28-30, 38-41, 46, 66, 71]
» WCDMA (Bands 1, 2, 3, 4, 5, 6, 8, 19) [bands not listed, 800/1900MHz]
» EDGE/GPRS/GSM (850, 900, 1800, 1900MHz) [850, 900, 1800, 1900MHz]

Battery: 5000mAh, Quick Charge 4 [3400 mAh]
Power Adapter: Included 9V 2A QC4 [Travel Adapter]